Helllloooo All!!!!
I hope you are having a great end to your year! This time of the year is so crazy and full of activities, I personally feel like I am living in a tornado. But I'm having fun none the less!
When it hits this point in the year, it can be pretty hard to keep the students engaged. There's just so many other fun things going on! I honestly have a hard time staying engaged as well! Also, there's so many fun things going on, it's hard to plan! So, here are some engaging and low-prep ideas that I have for end of May.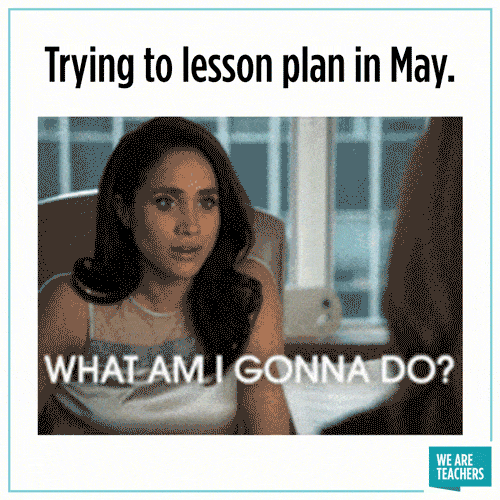 Children's Books
Spend some days with paper, pencils, pens, coloring supplies and have the students write children's books! This is SO MUCH FUN!  This is a win – win because the students love it and you can put it in your classroom library!
2. GimKit
We all love GimKit! It is one of the best things to happen to teachers the past few years! I have only used it a couple of times this year. That means that right now   SO engaging to the students and is a complete LIFE -SAVER. I use quizlet.com all through the year, So I can take the quizlet flashcards, turn them into questions on gimkit, and BOOM. A plan for the hour that did not take very much prep at all, and the kids are totally engaged.
3. Shows
When I taught high school we would watch El Internado. Now I teach middle school and El Internado is totally not an option, unfortunately. However, there are more. One of my faves is "mi vida loca".  There are also now on tpt so many resources for this show! You would hardly have to prep. Just put on the show, let the kids enjoy, and watch the language acquisition happen.
4. FVR
It is so nice to just FVR it up at this time of the year. We have really worked to build a culture of reading in Spanish class too, so it's really nice to just spend a relaxing class period reading and acquiring language. Bryce Hedstrom has a million ideas of what to do with FVR and ways to hold students accountable for reading.
5. Quizlet live
Another tech tool! If you have not yet over done online tools, they are just plain engaging right now! So I am capitalizing on that. With quizlet live, I can use quizlet flashcard sets I already created for the students earlier in the year, and then just click "live". It will put them into groups and then the students have to collaborate to answer the questions and earn points. It's amazing! Try it out if you haven't already!
I hope that these are of service to you all as you finish out your year! If you try one, let me know how it went:) Finish out the year strong, friends!